I joined Bethesda Game Studios with less than a year left in Skyrim's development cycle and dug into the work left to be done revising many of the armor sets and costumes that shipped with the main game. I was elated to be part of the launch of such a well received game. As soon as the game was on it's way to store shelves, BGS had its first ever game jam, which helped fuel the team starting on DLC. I was lucky to get several ideas in the main Skyrim DLC – Dawnguard and Dragonborn – and to be the only concept artist to work on the DLC.
DAWNGUARD
For Dawnguard, there was a lot to design in not much time as work began without a pre-production. I started by designing the vampire hunters armor, their weapons, and the locations they occupied.
(click to enlarge images)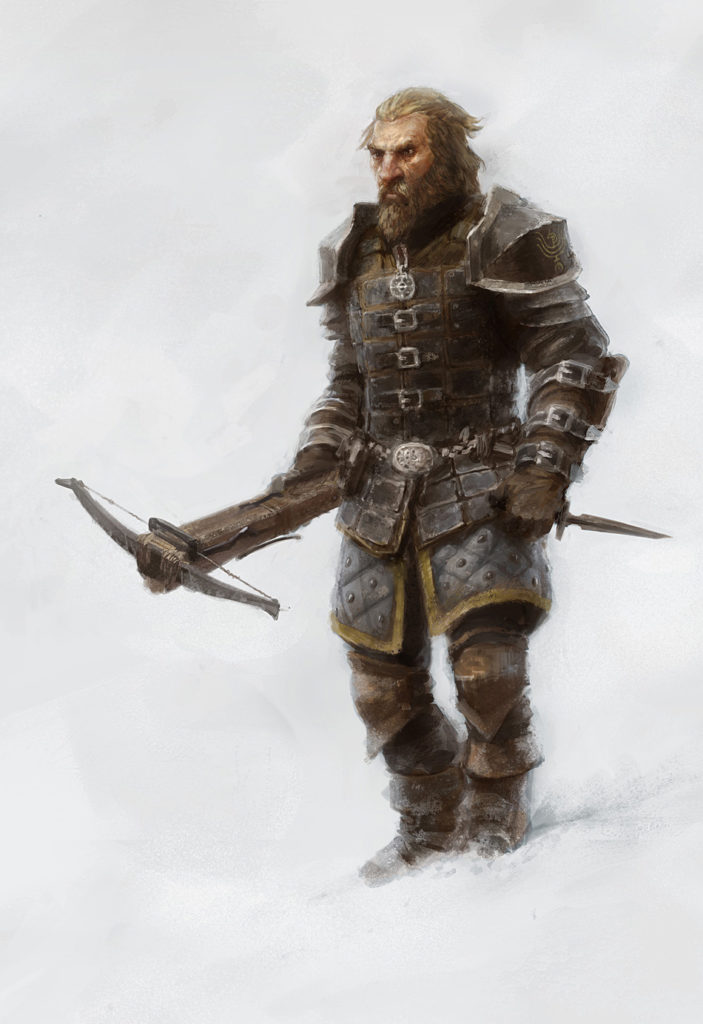 Below is the in-game art I authored for the Dawnguard armor, as well as fan-made cosplay of the suit and the helmet I designed.
The other half of the Dawnguard DLC was the Vampires and their creatures. I designed the costumes, several creatures and the Vampire castle.
DRAGONBORN
The second main DLC was Dragonborn, a fusion between Morrowind throwback designs and Lovecraftian horrors. It was great fun to do a revised take on some classic Morrowind designs while adding some new elements to the mix.
BLADES
My last encounter with The Elder Scrolls came many years later when the team in Montreal was starting work on The Elder Scrolls: Blades. I got the chance to design the armor of the featured character – a take on adventurer's armor – lightweight enough to wear on a long journey, but with enough classic elements to have an Elder Scroll's vibe. This is not the final art, but my favorite take: